---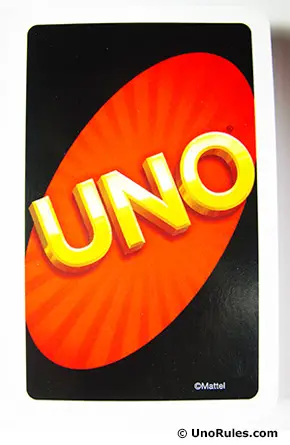 There are many places you can find to play Uno other than buying a deck and playing at home. The internet, mobile community, and gaming systems offer a variety of choices that it would be almost impossible for you not to be able to find one you like. You can play for free online, download a especially cheap app on your phone or buy Uno also on a gaming system for a reduced price.
Gaming Systems
Nintendo DS
The Nintendo DS is able to play Uno 52 which is a variation of Uno. You discard your cards just like in the original game, but the gameplay runs like poker. This means, after each hand, the player with no cards left shares his/her winnings with the best poker hand. This game is easy to understand for kids, and it is also a good travel game.
Playstation Network
On the Playstation Network you are able to create an avatar that can react emotionally, depending on the current gameplay going on. You are also able to enforce different rule sets and specific parameters along with being able to play with anyone from around the world. Playstation has different trophies you can achieve with each game they come out with. It's more of a personal best and a comparison with your friends more than anything since there is no real use of the trophies.
Xbox Live
Xbox Live has solid four player online support where you can join and leave a game at anytime and a computer stepping in to take over for real players that have left the game. They offer a good amount of rule customization and gives you the option to tweak several different variables. Competition sets in as the scoring system lets a game of Uno go on for multiple rounds and allowing a ranked competition mode. Xbox also has achievements like Playstation's trophies. Again, they serve no real purpose other than a personal best or comparison with your friends.
Online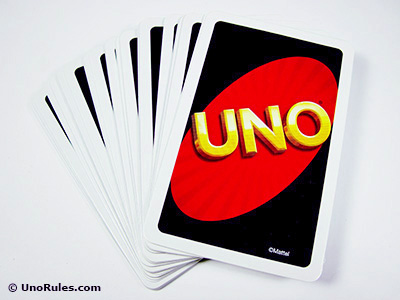 Facebook : The Uno & Friends game (by Gameloft) on Facebook is the top game app on Facebook for Uno. It has attractive graphics, speedy gameplay and a large community. Easy interactivity is available with player to player score comparisons, the ability to send animated gifts to other players, the ability to start games with friends and a chat feature. More on Gameloft's Uno & Friends below in the app section.
Agame : This site uses an old program that loads up the classic Uno game and allows you to play against 2 other computer-controlled players. There is no multiplayer option to allow more than one human player, while the AI is not complex, and therefore – winning is pretty easy. However, for fans of Uno, it is still a decent way to get your dose of Uno online.
Apps
iPhone / iPad / Android

For mobile apps, the best one (by far) that we have found is the one created by Gameloft, namely Uno & Friends. The link for it on Apple's iTunes store is here, while the you can get it for Android over here. Gameloft also owns the rights from Mattel to publish and modify the gameplay with their own version of Uno. The app is technically free to download and play (it uses it's own internal "token/coinage" system), but the number of games you can play for free is of course, limited.
Two major modifications in Uno & Friends involve adding animal "Companions" in the game, as well as adding "Boosts", both of which significantly alter the gameplay of Uno. For purists, you probably may not like the massive changes done to Uno, but for sheer gameplay fun, we think Gameloft has done a reasonable job, and we find Uno & Friends to be pretty addictive. Gameloft is also constantly adding "themes" for the community built up around Uno & Friends, and thus, the app is always evolving.
As said before, there are many places to play Uno, even varied versions of it. You can try Uno on a gaming system, online, or on a mobile app. If you feel you need the ultimate Uno experience, you can always play the game in all three ways!
---
Share This: