---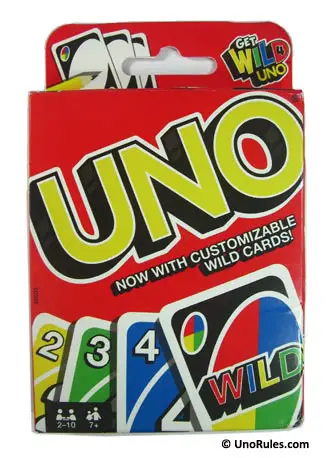 The great thing about Uno is there are so many different versions or variants of Uno, with new ones coming out every now and then! These different versions of Uno will have different Action cards, different rules, and their very own unique Action cards, but most, if not all of them will have one thing in common – Don't forget to announce "Uno" aloud to the other players, and discard all your cards (or pieces, in some versions with no cards) before the other players do!
Here is a list of just some of the many Uno versions and their rules currently on this site. More versions are being added from time to time, so don't forget to check back on this page!
Besides Uno, there are other awesome card games under the Mattel stable that are worth checking out as well.